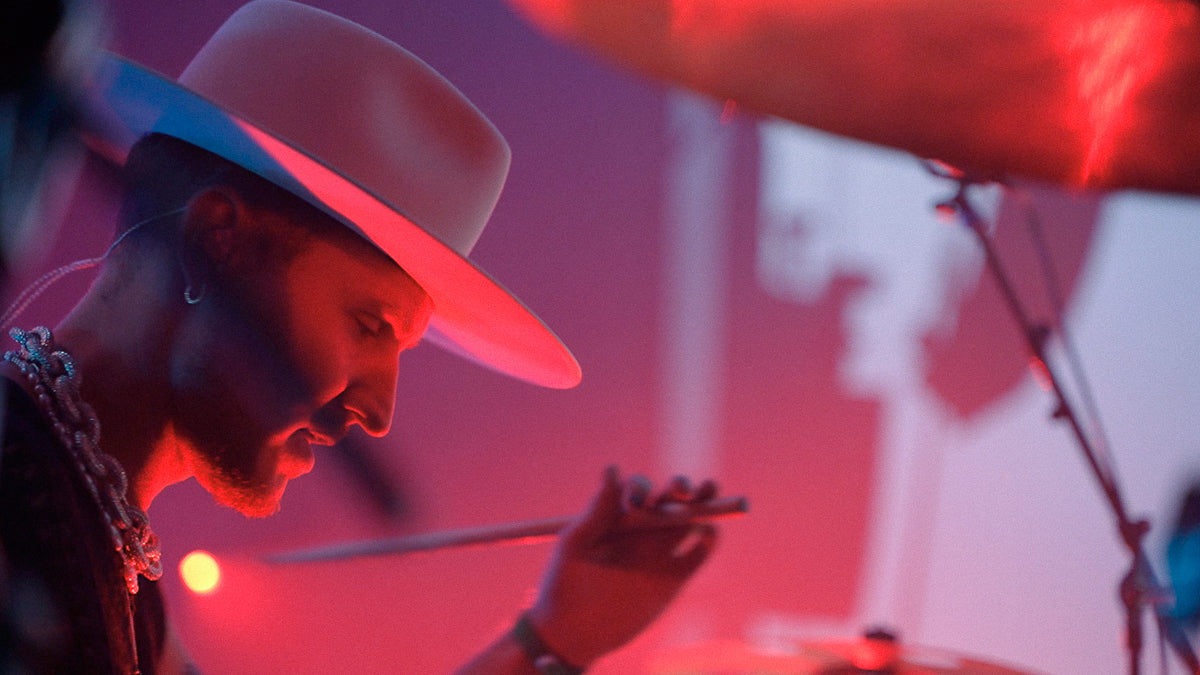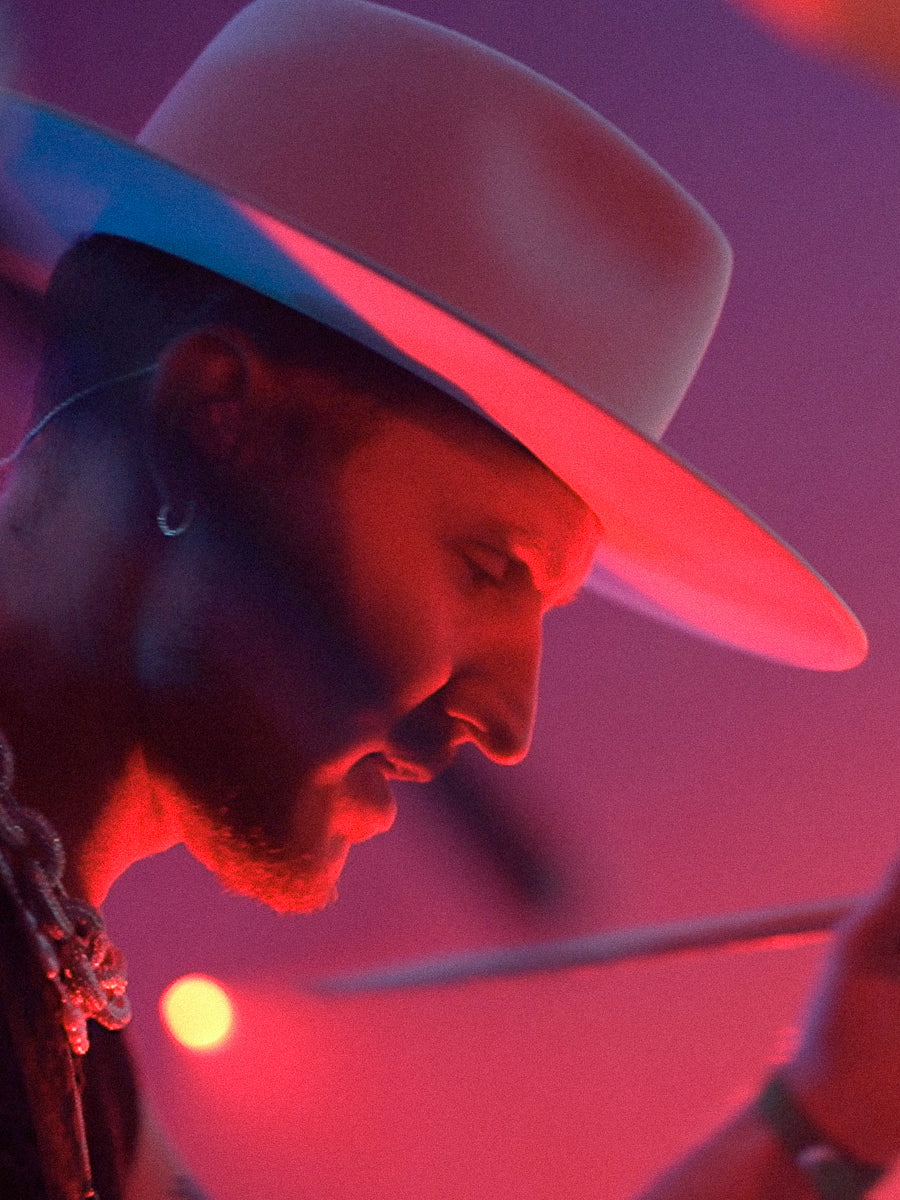 Hat drop with Swedish drummer and musical director
We believe music is emotional. It recalls childhood memories and past encounters, has the power to pull you back to the present, and also cast visions of bright futures ahead. So when Simon Santunione, professional drummer and musical director, reached out to us and wanted discuss ideas for a collaboration we immediately knew that we would have a lot in common. 
Simon grew up with music at home - his grandfather sang opera and his uncle playing in bands in the eighties. As a young boy Simon started to play drums - his brother already had picked up the guitar, and by learning drums it meant that they could start a band together. Simon's musical style evolved over the years, from classic rock towards pop and RnB which has given him a broad musical style, enabling him to tour the world with major artists like Zara Larsson.
As a true wearer of hats, Simon's style has become his signature look on stage. In our early discussions, Simon explained that it has always been challenging to find the perfect wide brimmed hat. So when creating his own, Simon had a very clear vision of what he wanted. Inspired by the shared love for music and the warm sun of the Mediterranean, the result ended up in two new unique wide brimmed hat styles. Designed by Simon and carefully hand made by us in our Stockholm Studio.
COWBALT BLUE
Cowbalt Blue is a wordplay on the distinctive blue color cobalt and the cowbell, often used to add that extra kick to any good groove.
ITALIAN BEACH
Italian Beach draws inspiration from the light sandy beaches of Italy and is a homage to Simon's roots.
IN THE MAKING