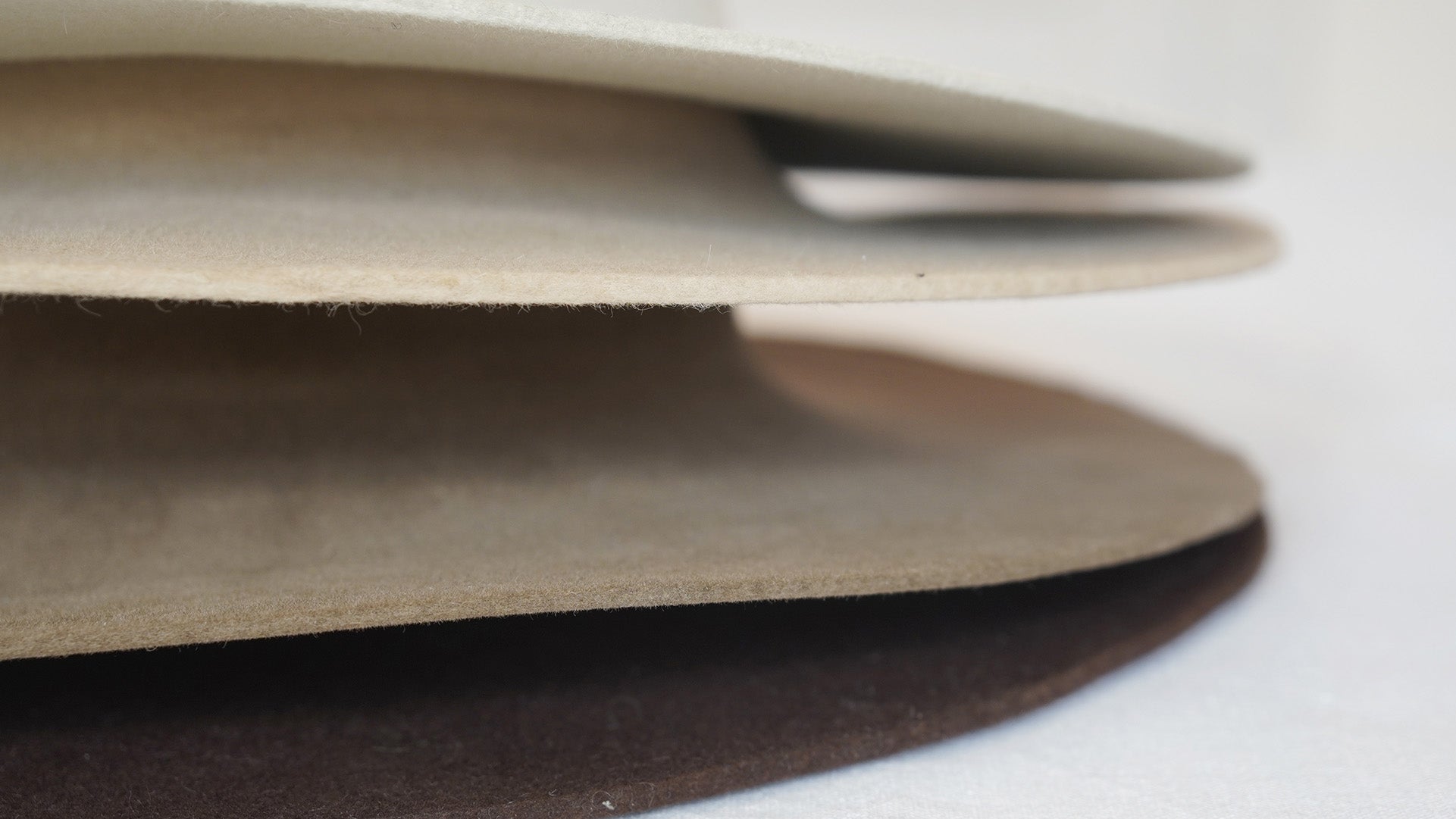 QUALITY FUR FELT
Our hats are made out of the highest quality rabbit fur felt, produced by some of the worlds leading hat felt manufacturers. Fur felt is a type of felt that consists of the fur fibre that is difficult to separate, which forms a non-woven textile surface repellent to water. Due to its tight fibres it maintains form and can be used for decades.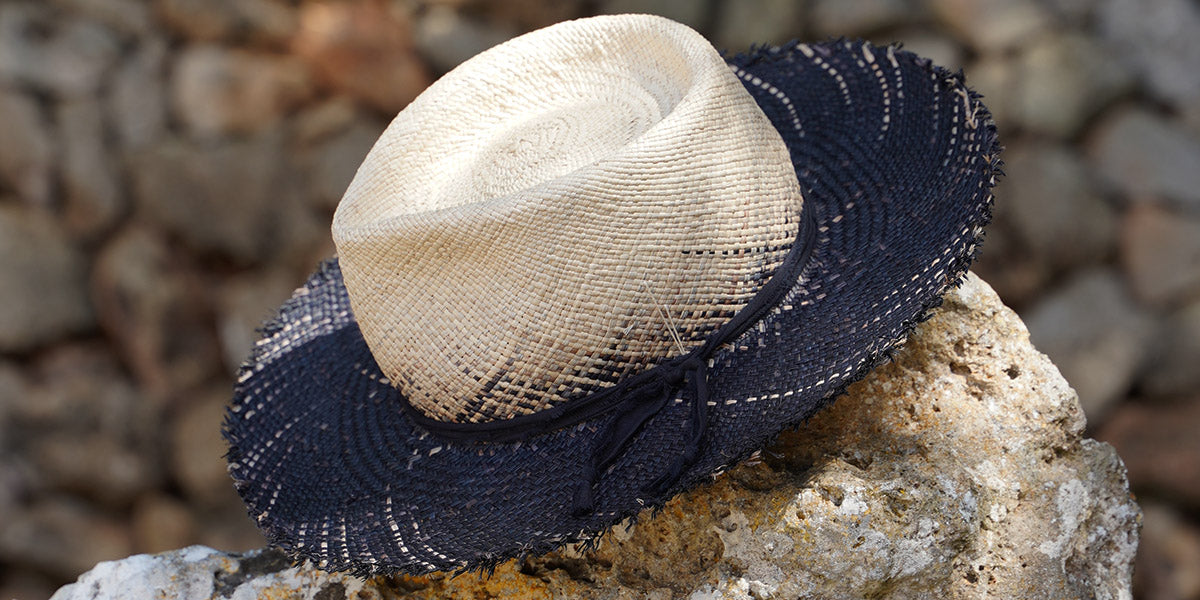 PREMIUM STRAW
For our straw hats we use 100% Toquilla straw coming from palm fronds – also known as the leaf from the palm tree. The straw is handwoven by artisans from Ecuador into an intricate, braid-like texture called brisa creating small squares across the weave. This strong weave allows us to craft the material into a soft yet durable SoonNoon straw hat.
LEATHER FROM SPAIN
We found an artisan on Instagram who runs a small business outside Valencia, Spain. The leather used for the leather bands comes from farms in the same regions. For printing the gold foil logo he collaborates with other artisans from the same village.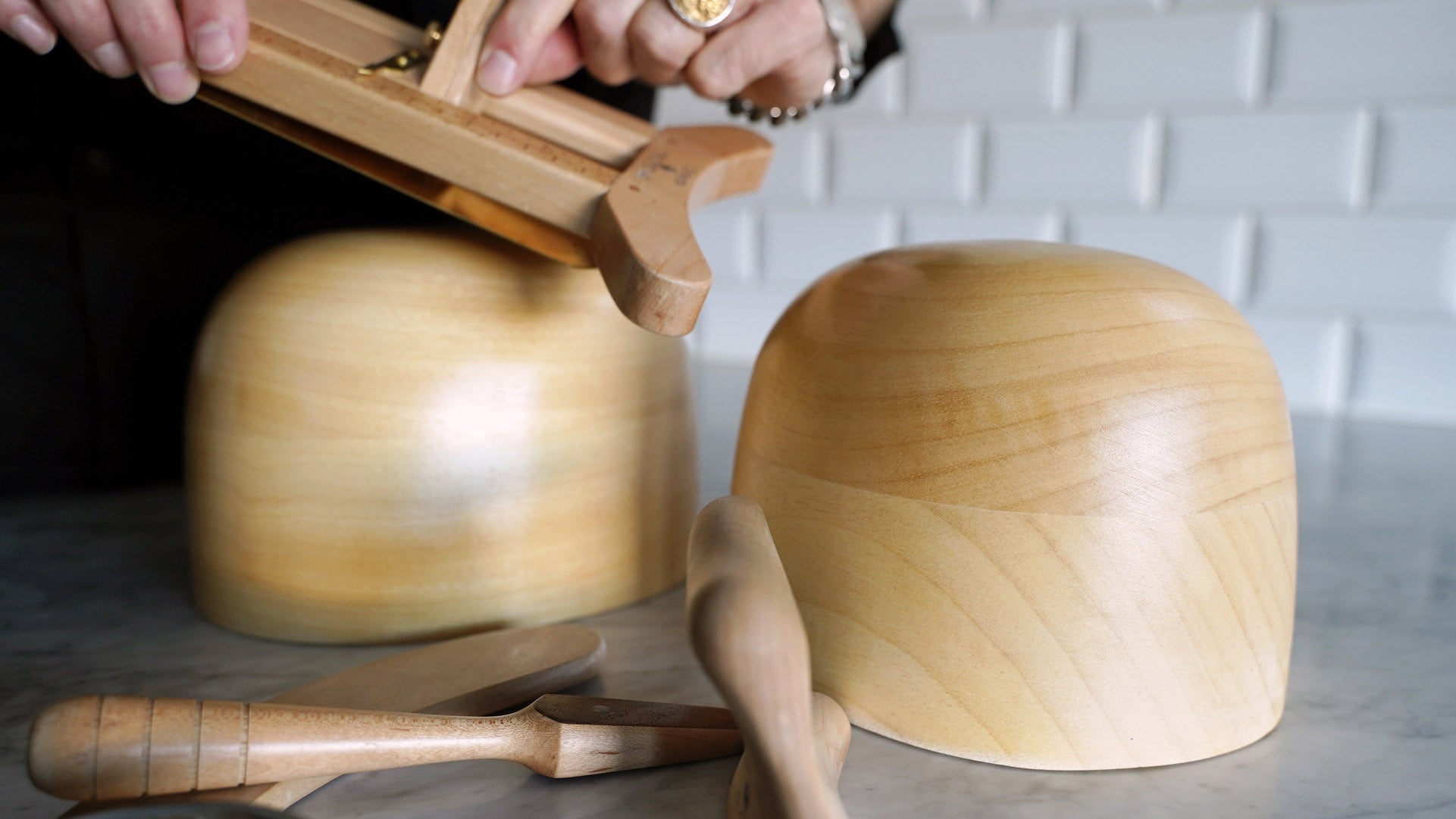 ARTISAN HAT TOOLS
All our hat blocks are handmade in Spain with local wood and made to perfection. To make a hat you also need several other tools, such as a rounding jack (to cut the brim), foot tolliker (to get a sharp line between brim and crown), pusher downer (used to push down the block string before drying) and a puller downer (to press the fur felt over the crown before putting it to dry). All our hat tools have been made by small artisan businsses across the globe.